You can now add multiple LoRaWAN types of equipment at once. This feature is only available on the web console. To add equipment, access the bulk creation mode by going through these steps:

You can first download the WATTSENSE_TEMPLATE.CSV file, then simply fill in the file with your sensor information.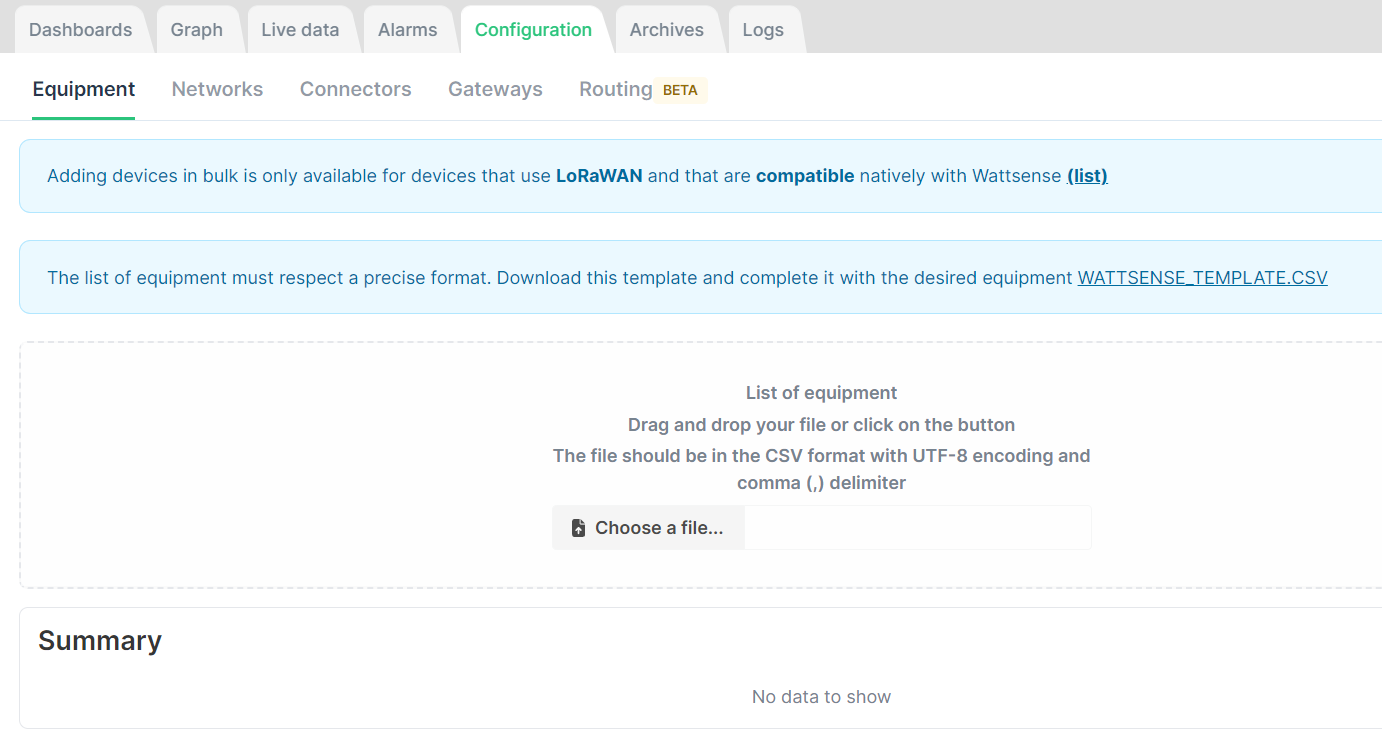 Import a CSV file with at least the following info:
Manufacturer    
Model    
DevEUI    
AppEUI    
AppKey    



Click on "Next" and select the codec you want to use. Your device names will be scanned and matched with their Wattsense counterparts. 

To finish, select the properties that you want to synchronize with the Box.
And… that's it! You can now add in one go multiple devices with their data points.
We built this new feature with your feedback. Please drop us a line at Wattsense Support to make it even better or to share with us any other feedback.