The Mbus bus is a serial bus powered by the master (Box or Hub) with 37V, the Box/Hub can handle natively 3.6mA (3*UL) on the bus.
If you want to scan/communicate with more than 3 devices, you should use an Mbus repeater.
Hardware installation :
Be sure that you are correctly wired:
Polarity is respected
Make sure that you have the Bus powered only by the Box/Hub (around 37V)
All devices are on the same network configuration (baudrate/unique M-bus address/etc..)
Wire are communication twisted pair
Make sure that your topology respect this one
Step 1:
Go on the configuration tab and add a new equipment using the configuration Wizard.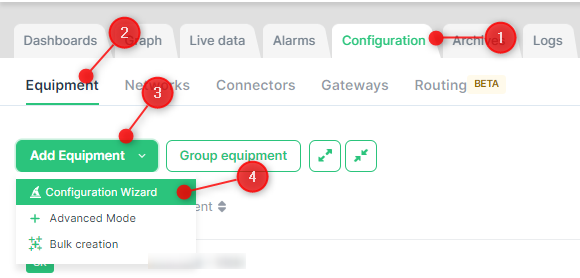 Then select the "Scan M-bus network" button.

Select the baudrate of your M-bus network.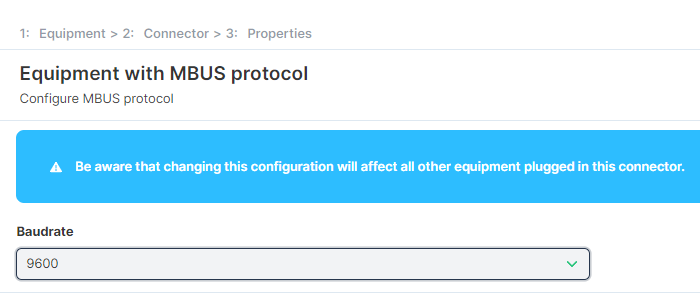 Step 2:
Run a scan on primary address
-> You can choose to run the scan on primary address by using a "Full scan"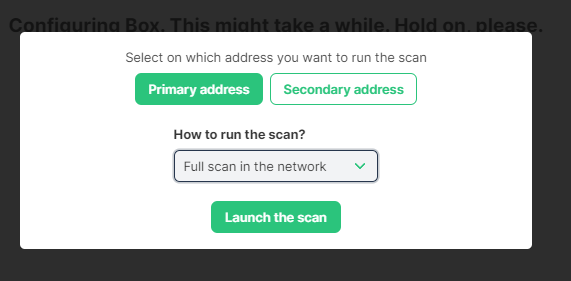 -> Or you can choose to run the scan between an address range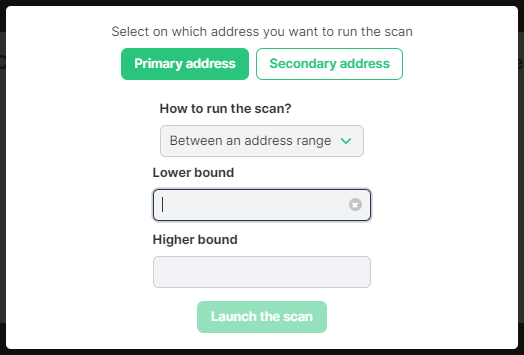 Run a scan on secondary address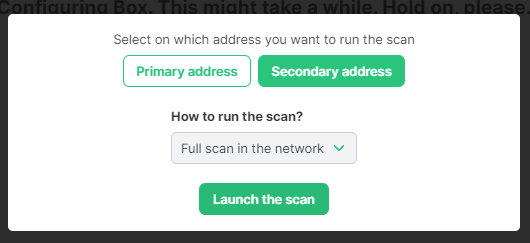 Once the method is selected, click on the "launch the scan" button and wait for the scan to be finished.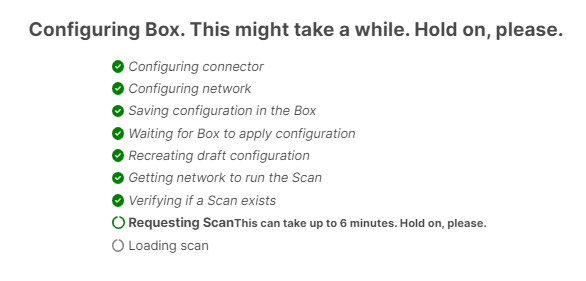 NOTE: The scan duration can take more than 6 minutes, depending on how many meter are on the bus and the baudrate.
Step 3:
Select the datapoints you wish to monitor.