This article is a tutorial for installing and setting up a SIEMENS Synco controller to your Wattsense product. This equipment is using the KNX communication protocol. You can learn more about the KNX protocol configuration in this tutorial.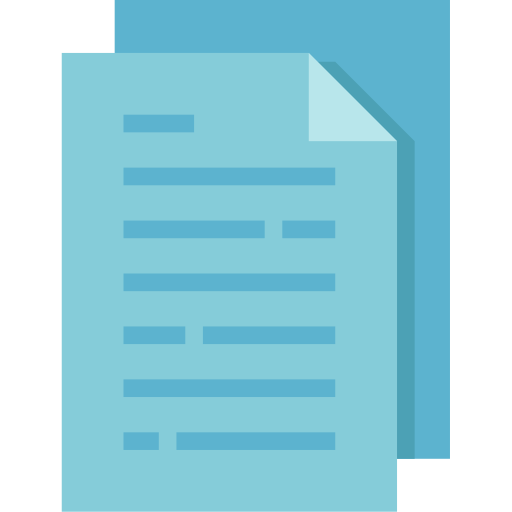 Note
You can find attached the Synco RMK770 datasheet for your information. Most of the informations in the current article are sourced in it.
Synco side
In order to correctly set up your equipment to the Wattsense Box/Hub, you will need to get a few informations from the Synco.
If you don't know the communication settings of your equipment, you can connect one of these HMI to access the internal settings.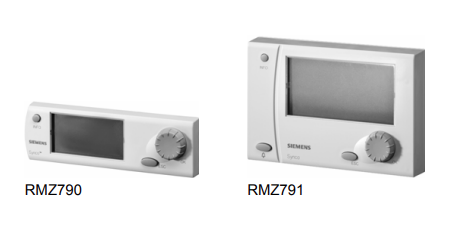 The Synco should be powered with a AC - 24V supply. Here is how your installation should look like:

Communication informations
Before connecting your Synco to the Wattsense Box/Hub, you will require the Area, the Line and the Device address of your equipment. In most of cases, you can find it just by turning the navigation button a few times. You should be able to see the Dev addr. information in the format Area.Line.DevAdr.
(

0.2.50

in the current set-up):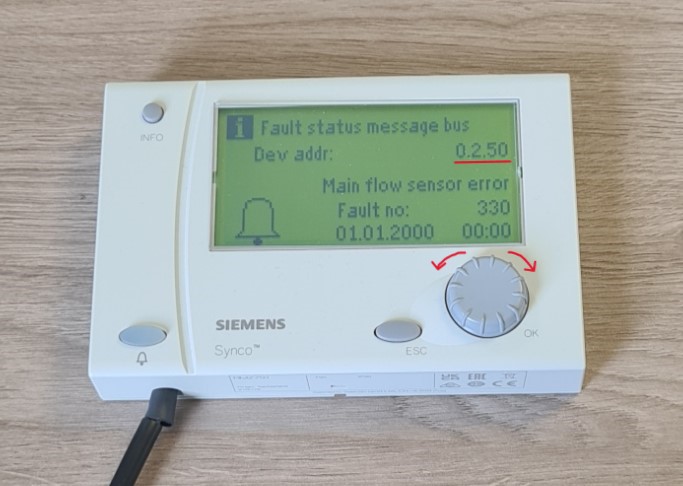 If you can not see these informations, you can click on both Esc and Ok buttons. Then go to Service level > Device information > Communication > Basic settings. You'll be able to see your device's informations from here.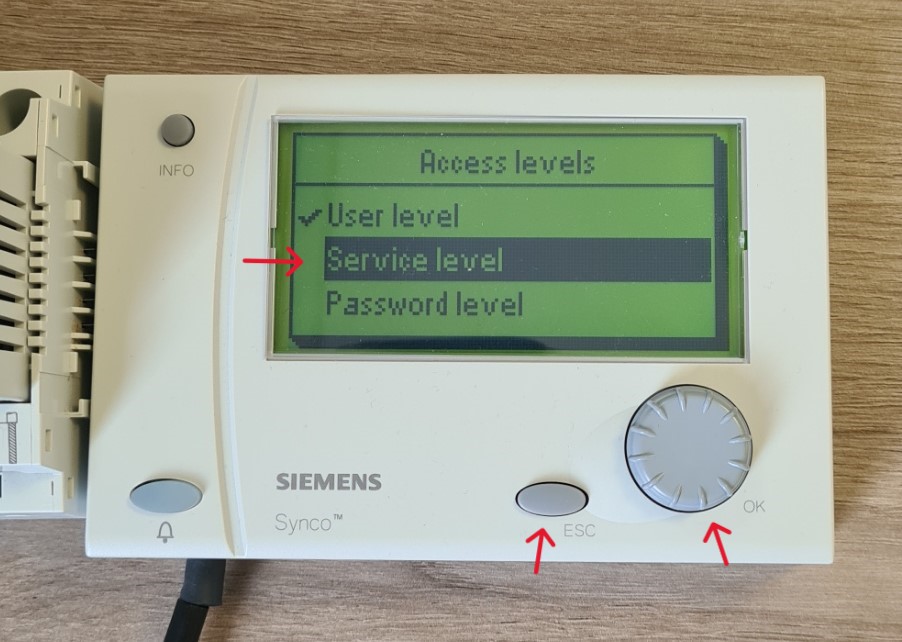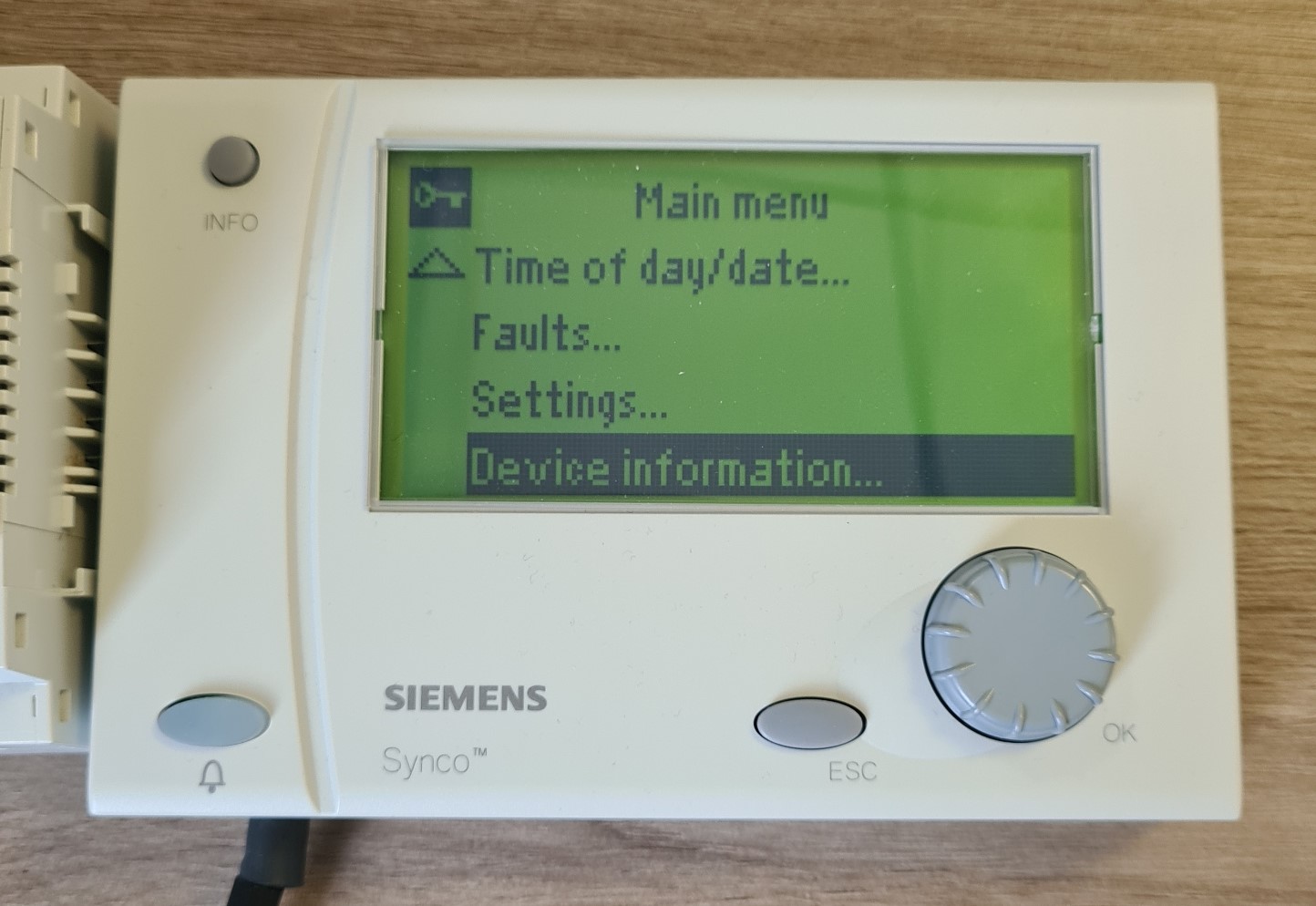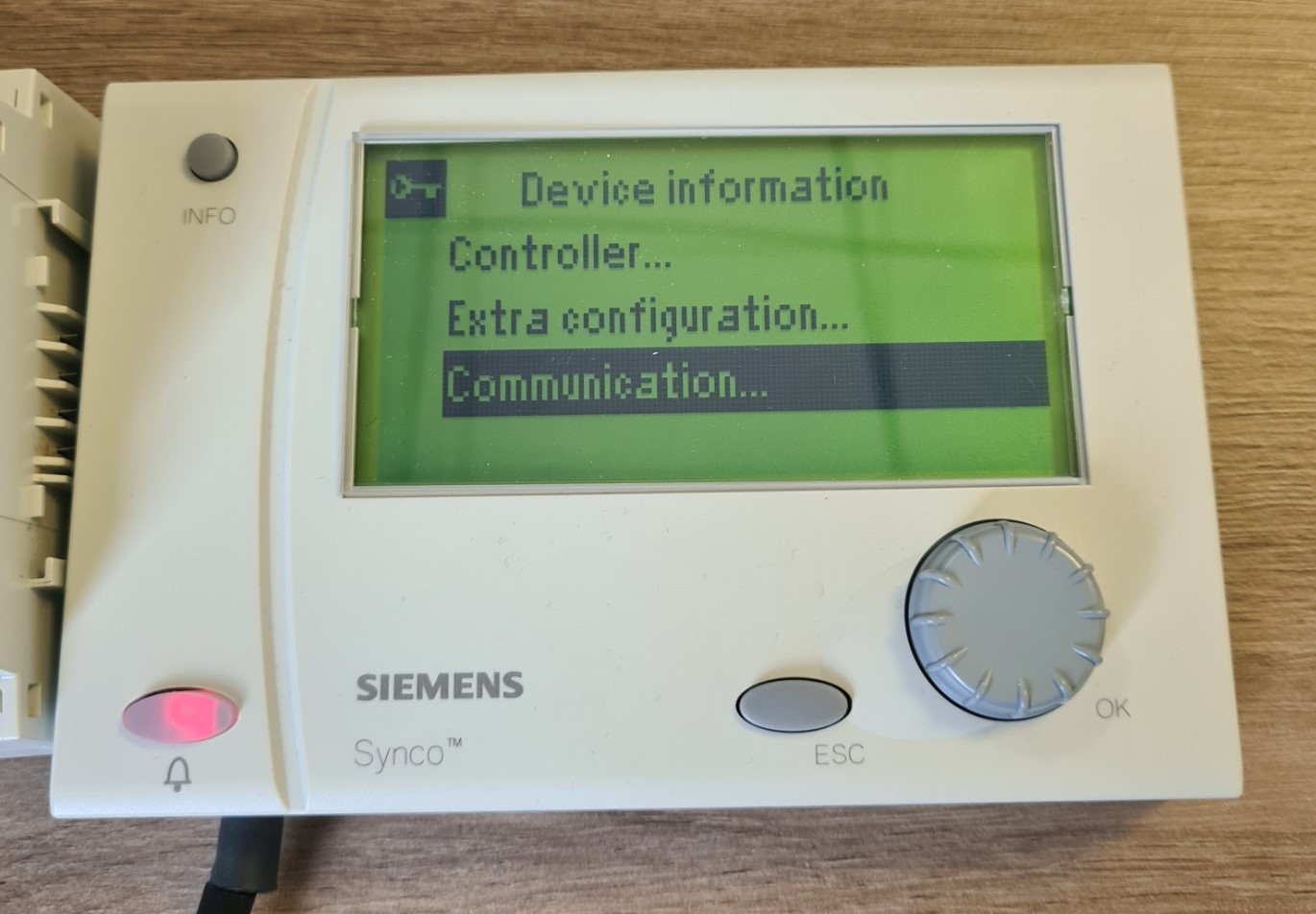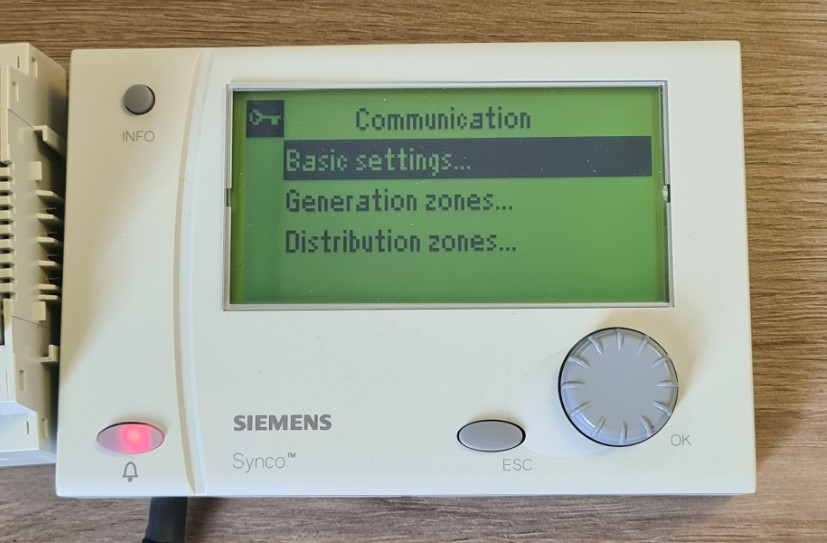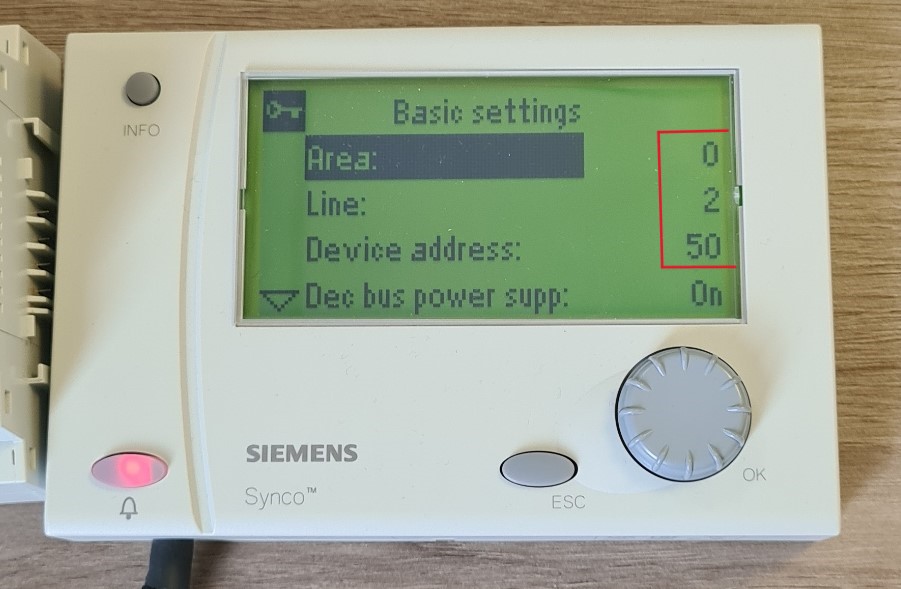 The KNX bus needs to be connected to the Wattsense Box/Hub KNX port as follow:
CE - --> -

port

CE + --> +

port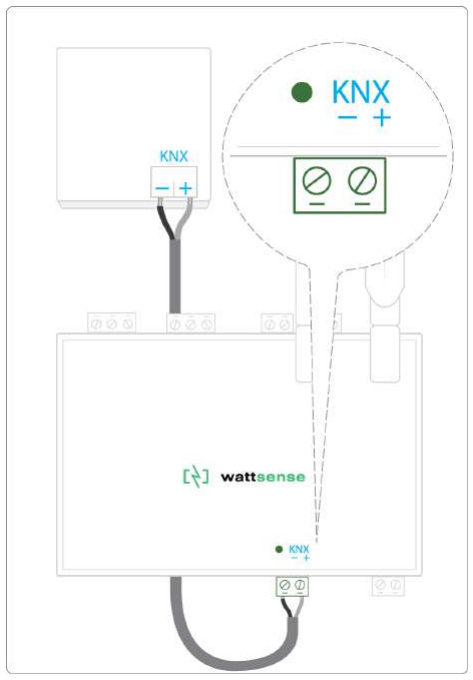 Wattsense side
You can now add your RVL to your Wattsense Box/Hub from the console.
Go to Configuration > Equipment tab and add an equipment from the Configuration Wizard.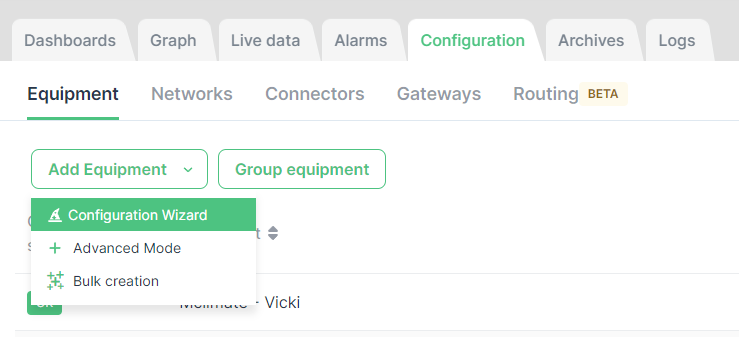 Select your Synco equipment in the list and choose KNX protocol. You can now enter your Device address in the format Area.Line.DevAdr.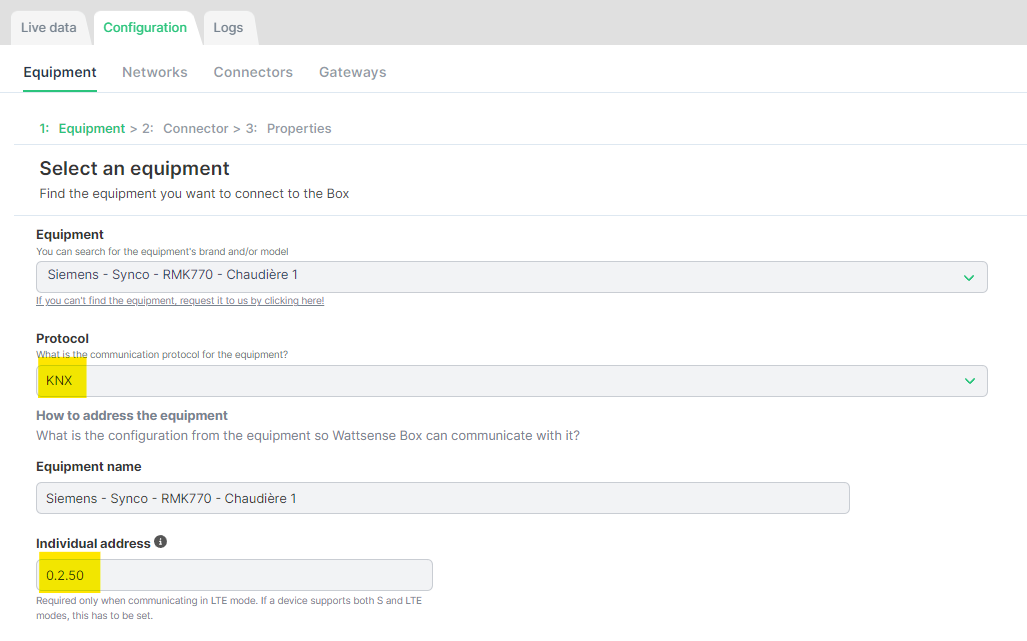 Click on Next, and define the Internal and Individual address of the Wattsense Box/Hub. The addresses must be unique and available in the network.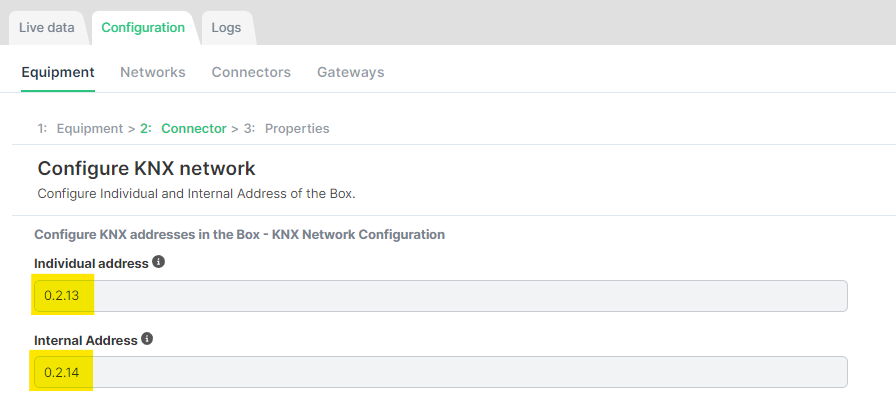 Finally you can select the wanted properties you want to monitor.
If you need any additional information, please contact us here.