This article will guide you through the installation of your Modbus RS485 device.
First of all, please check this
previous article
about the Modbus RS485 network. It will help you to prepare your further installation.
Installation Information:
In order to make the system work you'll have in mind some important information:
Be sure that your Box/Hub is connected to the network with twisted pair communication cables.
Be sure that you know the Modbus RS485 register table of the device if you are using one that is not in our compatibility checker.

Please check
this
document that will detail the Hardware installation for many networks.
Step 1:
Add your equipment by using our Configuration Wizard:

If your device is not in the Configuration Wizard
list
it does not mean that the Box can't connect to it but only that you will have to do the setup manually for the first time.
Feel free to send us your missing equipment and we will add it for you to our compatibility list.
Step 2:
Select the equipment and click on Next.
Step 3:
Once you've selected your equipment (in the example France Air - WALLPLAY), you'll have to setup:
-> Slave ID (has to be unique on a network)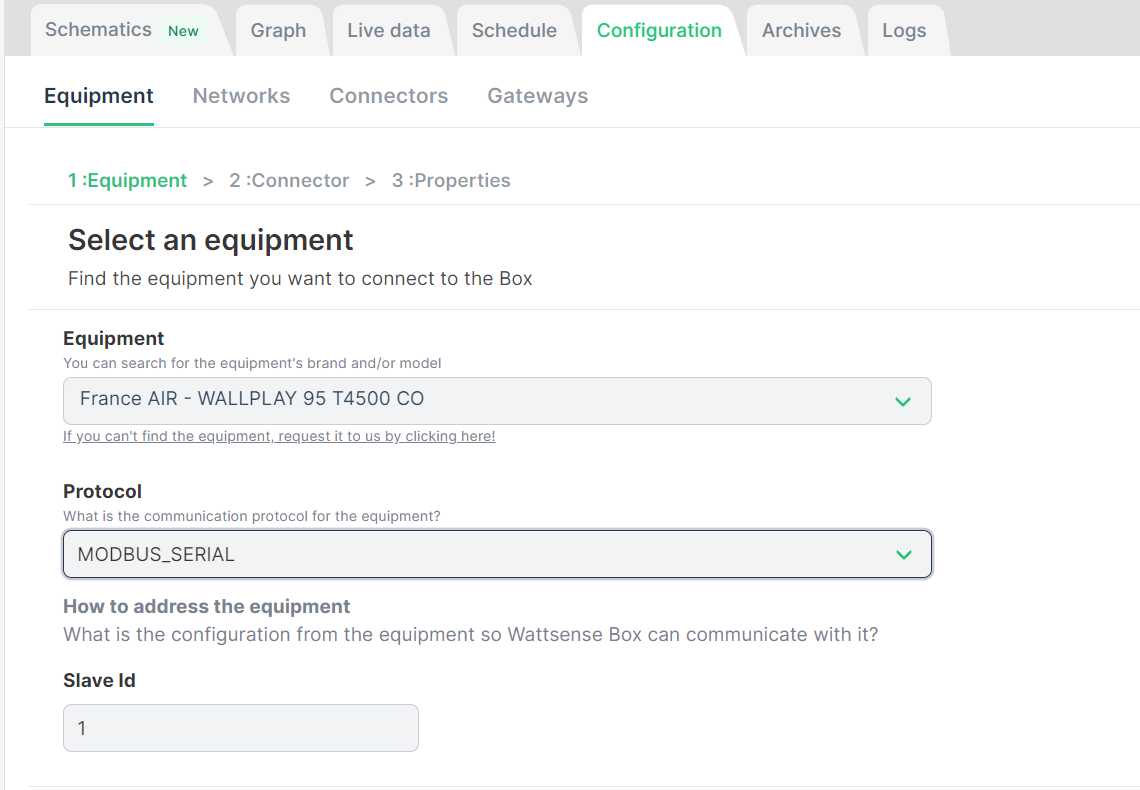 Step 4:
As it is mandatory, the baudrate on a network needs to be the same on all devices (Box and equipment).
Other parameters (Parity, Data, and Stop bit) are also mandatory and need to be identical on all devices (Box and equipment).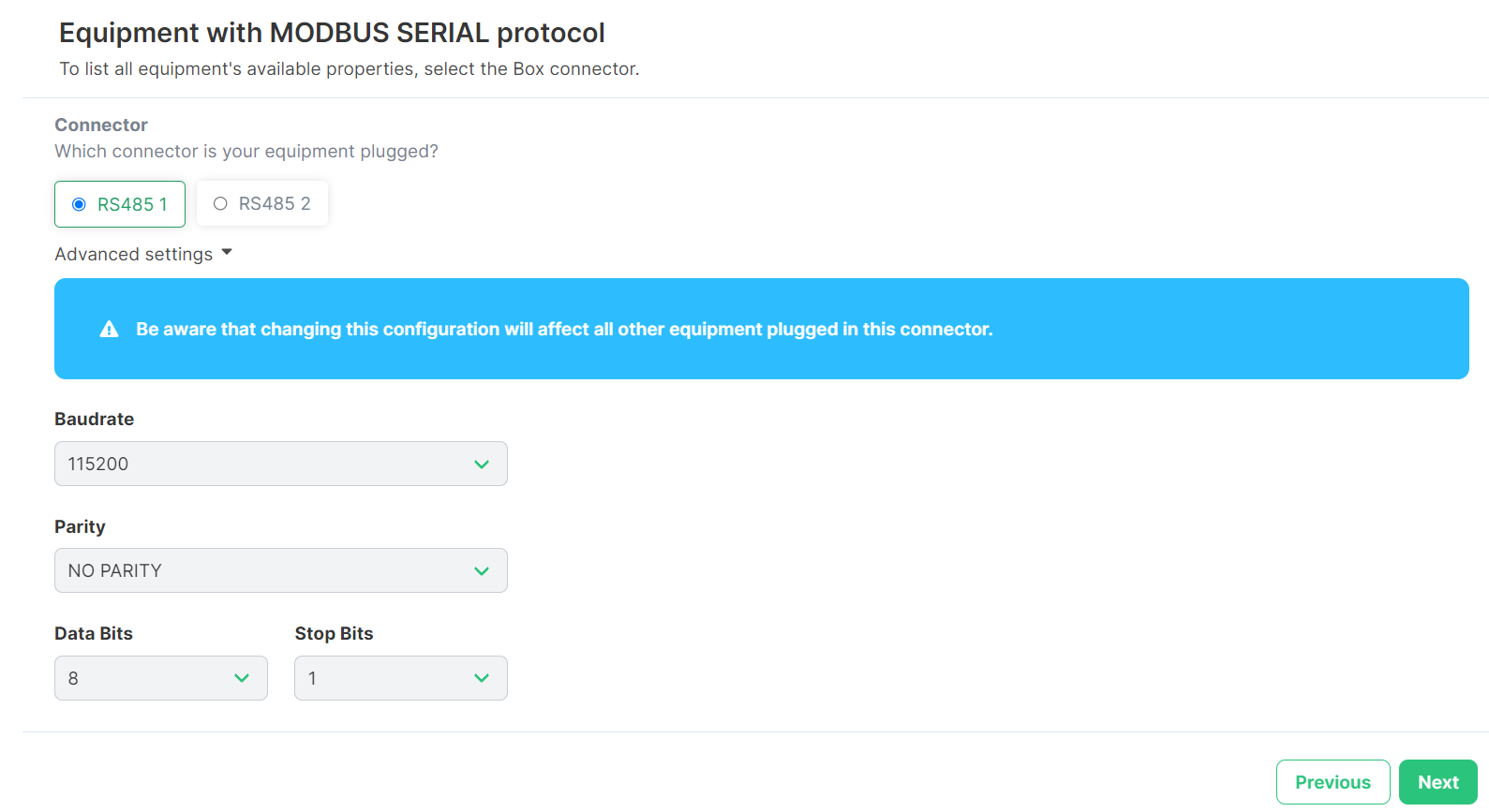 Step 5:
Select the properties you want to monitor and click on "Save"

Once saved, your Modbus Equipment is connected to your Box/Hub.
If you need any additional information, please contact us:
here