This article explains in detail how to send a lorawan downlink.
First of all, make sure that you've followed the installation tutorial
here.
Step 1
Go in your equipment properties :

In the selected properties, be sure that you've checked the one called "Encoded downlink message"

| | |
| --- | --- |
| | It's the only property with a "Write" Access type |
Step 2
Now that all the requirements are completed, you can send the downlink. Go to "Live data" and click on "Set property"

Step 3
1) Fill this blank with the value of your downlink. Downlink specifications are explained in sensor manufacturer documentation.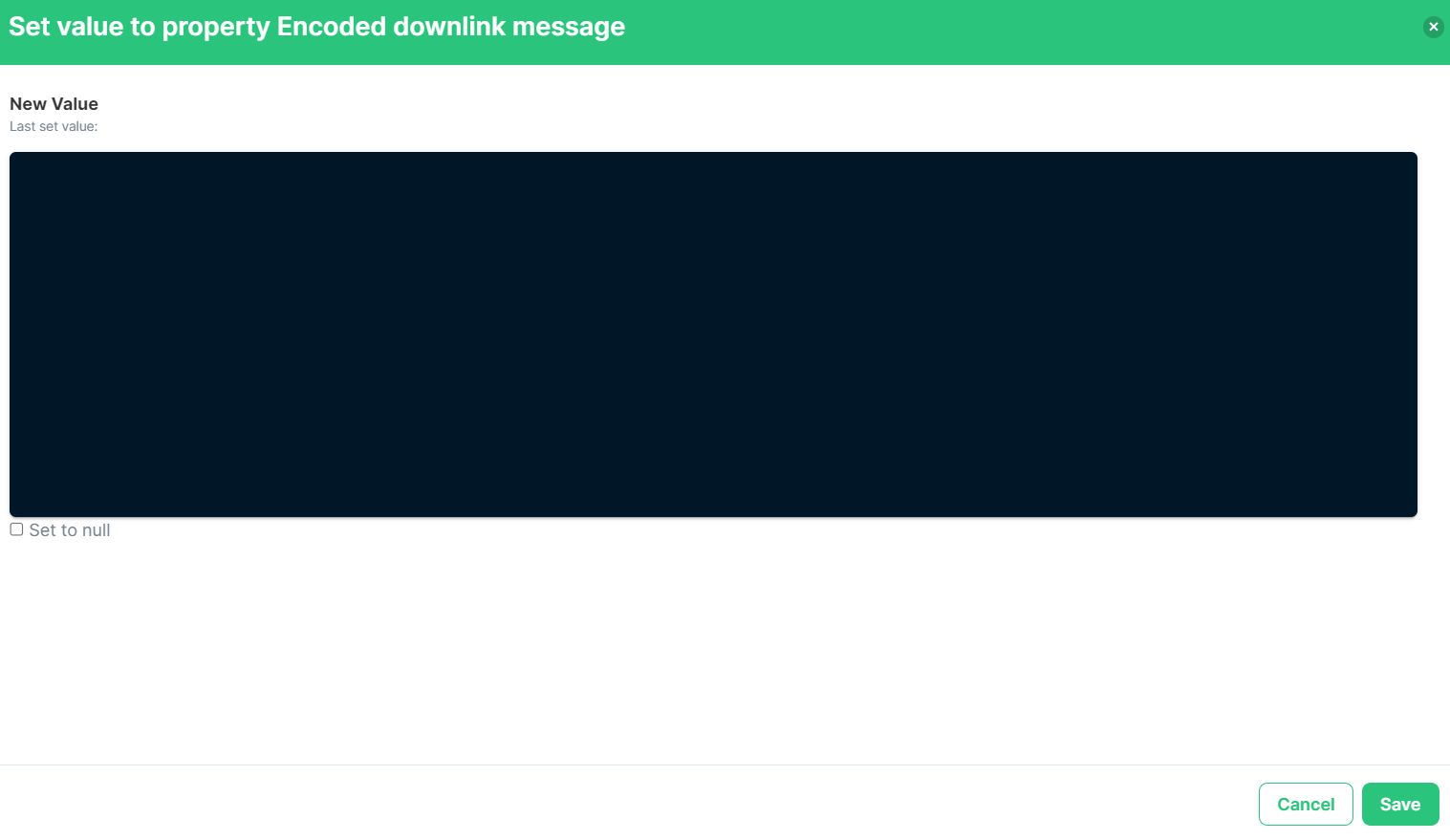 2) Once you click on "Save" the downlink will be sent to the sensor.
| | |
| --- | --- |
| | If you send several downlinks in a row, the last downlink will overwrite the previous one. Link to further documentation about Lorawan downlink |
The port number must be specified at the end of the downlink as follows :
[DOWNLINK]:[PORT]

ex:
ABCDEFG:1